HOME—International Scouting—Scouting Organizations—WFIS

World Organisation of Independent Scouts (WOIS)
(26 member associations in 23 countries, perhaps 30 000 members, founded 2010)
The World Organisation of Independent Scouts (WOIS) was formed in 2010 by former members of WFIS (World Federation of Independent Scouts).
WOIS promotes the non-formal education of young people through the Scout Law and Promise, "promoting peace and achieving a scouting without frontiers based on traditional scouting devised by our Founder BP."
Accurate information is difficult to get, first because member organizations come and go fairly often, and second because WOIS has two "official" websites that contradict each other's information. As of early 2021, WOIS might have 23 member organizations, or 26, and they might have 19 396 members or 30 439.
Member Associations listed alphbetically by country:
---
Armenia—Shirak Scouts of Armenia ("prospect member")
Brazil—Federação do Escoteiros Tradicionales/FET ("full member")
Chile—Federación Nacional de Boy Scouts y Girl Guides Chile ("full member")
Colombia—Asociación Colombiana de Scouts Independientes/ASCI ("full member")
Costa Rica—Cuerpo de Exploradores de Costa Rica ("prospect member")
Côte d'Ivoire—Eclaireurs Neutres de Côte d'Ivoire/ENCI ("prospect member"
Cyprus—Cyrpus Turkish Scouts Volunteers Association/CTSVA ("prospect member")
Ecuador—Asociación Ecuatoriana de Scouts/AES ("full member")
Ghana—Ghana Peace Scouts ("prospect member")
Haiti—Scout Anglican d'Haiti ("prospect member"
India—Scouts / Guides India ("prospect member")
Kosovo—Scouts of Kosovo ("prospect member")
Liberia—Deaf Scout Association of Liberia ("prospect member")
Mexico—Exploradores México Nuevo Rumbo, Asociación Civil ("prospect member")
Mexico—Hermandad Scouts Independientes de México ("prospect member")
Panama—Asociación Nacional de Scouts Independientes de Panamá/ANSIP ("prospect member")
Paraguay—Asociación Scout Baden Powell del Paraguay ("full member")
Peru—Asociación Nacional Scouts Independientes de Perú ("prospect member")
Peru—Master Scout del Perú ("prospect member")
Portugal—Escoteiros Independientes - Portugal ("prospect member"
Spain—Scouts Independientes de España ("prospect member")
Turkey—Anadolu Izcilik Federasyonu ("prospect member")
Turkey—Trakya Izciler Birligi Federasyonu, 2014 ("full member")
United Kingdom—Great Britain Independent Scout Organisation/GBISO ("prospect member")
Uruguay—Scouts de Uruguay/SDU, 2000 (includes 8 groups) ("full member")
Venezuela—Asociación Civil Scouts Independientes de Venezuela ("full member")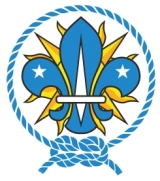 ---
Last Revision to This Page: 10 February 2021
Text copyright © 2018-21 by Troop 97 BSA
Images are either non-copyright or are copyright © their respective organizations