HOME—Troop 97—Useful Information
Useful Information

Requires ID/Password
(troop roster, annual calendar, newsletters, campout maps & signup/permission forms, and other information of value to Troop 97 members)
Summer Camp & High Adventure Medical Form for Scouts & Adults (PDF you can fill out on your computer)
Important Advancement Information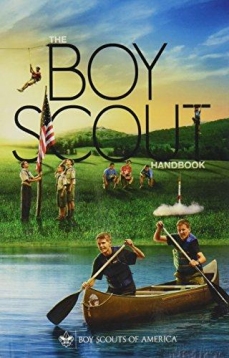 Scout Uniform
Where to Get Scout Uniforms / Equipment
Loveland
Loveland Scout Store (now operated by BSA National Supply)
at the Loveland Outlet Mall, south complex (I-25 & US34)
5604 McWhinney Blvd
hours—
Monday—Friday: 10:00 am to 8:00 pm
Saturday: 10:00 am to 5:00 pm
Closed on Sundays and holidays
970-203-9530
Online—BSA National Supply Online Retail Store
available on the Internet at www.scoutstuff.org
Information for New Scouts
General Information for All Scouts
Advancement
Troop 97 Songs
BSA Online Training for Parents and Adult Leaders
Here's a quick and fairly painless way to learn more about Scouting. Most take an hour or less. Some will be required for certain Troop 97 activities (click here for a single-sheet summary of training requirements for adults in various Scouting roles). Why wait? Find out more!
Go to the BSA 'My Scouting' page for training, including:
BSA Youth Protection (required for all registered adults and on many activities; valid for 2 years)
BSA "Hazardous Weather Training" (required for at least one adult on all outings; valid for 2 years)
BSA Safe Swim Defense and Safety Afloat (how to have safe aquatic activities; valid for 2 years)
BSA "Trek Safely" (required for adults on treks; valid for 2 years)
BSA "Boy Scout Leader Fast Start" (great orientation about troop-level Scouting; valid forever)
BSA "Climb On Safely" (training for climbing activities—NOTE that conducting a climbing/rappelling activity requires specialized certification well beyond this introductory training; valid for 2 years)
BSA "Troop Committee Challenge" (good orientation about troop committee functions; valid indefinitely)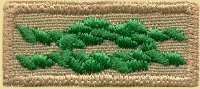 Other Useful Information
A "Must-Have" Book
You already own the most important book—a Boy Scout Handbook. But did you ever need to check the requirements for a merit badge without having to buy the pamphlet? Wonder about other special awards, like Mile Swim, Interpreter's Strip, Leave No Trace, World Conservation Award, others? Well, everything is in the 2018 Boy Scout Requirements book (#33216, 2018 printing, $5.99), updated almost every year. Get it at any of the locations above.
Religious Awards
Information about Scouting-related religious awards programs can be found on the PRAY (Programs of Religious Activities with Youth) website, which provides information and materials supporting most of the "God and Country" recognitions.