HOME—About Troop 97—Why Choose Scouting?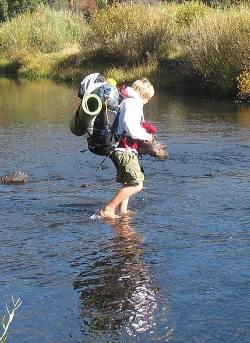 Backpacking in Wyoming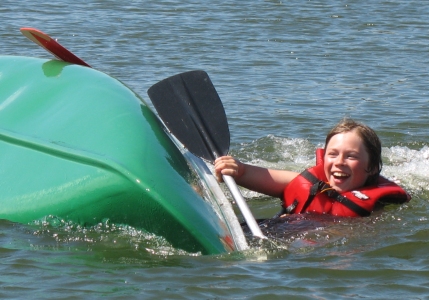 Swamping the Canoe
About Troop 97
Why Choose Scouting?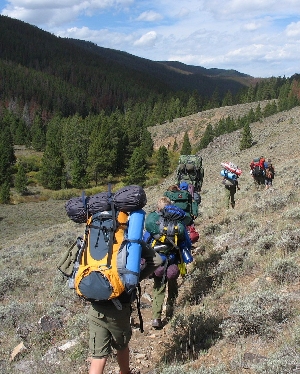 On the Trail to Adventure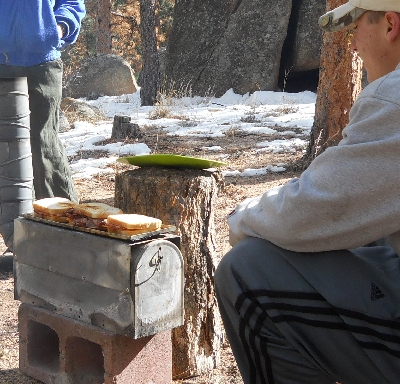 Winter Cooking on a Mailbox Stove
If you're looking for an activity to entertain your son when there is nothing more important to do, where you can just drop him off and go do other things, that sounds like daycare.
But, if you're looking for a fun activity that will change your son's life and help him become a leader as well as a better adult, where your involvement is vital, then Scouting is what you're looking for.
A well-rounded boy should have involvements with his family, church, school, Scouting, music, sports. Our program makes time for these other important commitments, and we hope that you as parents encourage your son to take full advantage of a variety of life experiences while he is growing up, and not be too narrowly focused.
Scouting is GAME with a PURPOSE—to develop future leaders of:
strong character
good citizenship
all-round fitness
The eight methods used by all good troops make Scouting unique:
Adult Association
Advancement
Ideals (Promise, Law, Motto, Slogan)
Leadership Development
Outdoors
Patrol Method
Personal Growth
Uniform
You can't get what Scouting offers anywhere but in Scouting!

It's more than fun—it's an Adventure!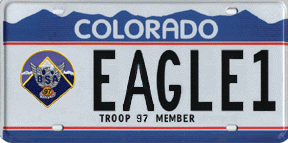 Troop 97—Sometimes Tough. Often Challenging. Always Rewarding.