HOME—Troop 97—Why Choose Troop 97?
About Troop 97

Why Choose Troop 97?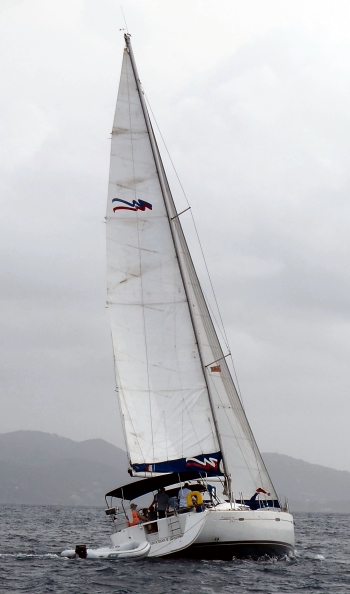 Sailing in the British Virgin Islands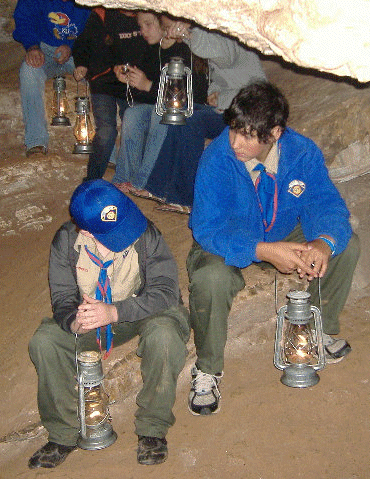 Caving by Lantern Light in South Dakota
The Troop 97 Program of Adventure
Centers on adventure for the full Scout age-range (11-18)
Special adventures for senior scouts
Active, ambitious outdoor program for all Scouts
Scouts learn leadership by leading, not by watching
Outdoor program and advancement are tools to teach Scouting
2019 Summer Camp Summary
BSA Camp Melita Island, Flathead Lake, Montana
7 days of regular camp activities plus the full range of aquatics (swimming, canoeing, motorboating, water skiing, sailing,...)
side hike to Wild Horse Island wilderness reserve
41 Scouts (36 boys & 5 girls) and 16 adults (11 men & 5 women) attended
travel to/from camp via charter bus, with movies to help pass the long trip
2019 Annual High Adventure "Trek" Summary
5-day backpack to Colorado's Flat Tops Wilderness
6 Scouts & 4 adults
Value of Parent Involvement
Why do we strongly encourage parental involvement? Because our experience tells us that Scouts with involved parents are more likely to be successful in Scouting and in life.
Do we kick out Scouts whose parents cannot be involved or choose not to be involved? No, of course not (they need Scouting all the more). And we rejoice when Scouting helps them along. But it is also disheartening to see unrealized potential that only a parent's loving involvement can bring out.
Our experiences with over 600 Troop 97 Scouts since 1978 shows a Scout will accomplish the following on average:
If one parent is a uniformed leader or active committee member, the Scout will:
camp 59 nights
stay in 4.7 years
go to 3.5 week-long summer camps
go on 1.6 challenging one- or two-week High Adventures
43% of such Scouts will earn the Eagle Scout award
If his parents are less involved, the Scout will:
camp 31 nights
stay in 3.2 years
go to 2.2 week-long summer camps
go on 0.6 High Adventures
17% of such Scouts will earn the Eagle Scout award
"Why I Like Troop 97" (a brief story written by a 12-year-old Scout; PDF)
---
2019—2020 Camping Plans
Weekend Campouts
(camping, backpacking, swimming, cross-country skiing, cycling, service, fishing, ...)
explore a real gold & silver mine
cooking contest in winter at 7000-ft elevation (can you actually burn snow while trying to melt it?)
cross-country ski and snowshoe at 9000 feet (2700 m)
Merit Badge University at Front Range Community College (not actually a campout, but a fun program offered by our district that was started by Troop 97 leaders)
district camporee/Klondike Derby; mountain biking; backpacking
camping in Colorado & Wyoming
Patrol Options—Need more? Patrols can plan their own weekend adventures.
Older-Scout Options—Need even more? Scouts Star and up can form special crews to do just about anything almost anywhere. Got an imagination? Willing to put in some effort to make it happen?
Summer Camp (7 days)
This year, we're returning to BSA Camp Alexander in Elevenmile Canyon near Lake George, Colorado.
Annual troop "Trek" (15 days)
2020 is our quadrennial "SuperTrek"
Canoe 260 miles of the remote Yukon River in Canada's Yukon Territory
Just getting there requires airline, ocean-going ferry, historic railroad, charter bus.