HOME—Troop 97—Why Choose Troop 97?
About Troop 97

Why Choose Troop 97?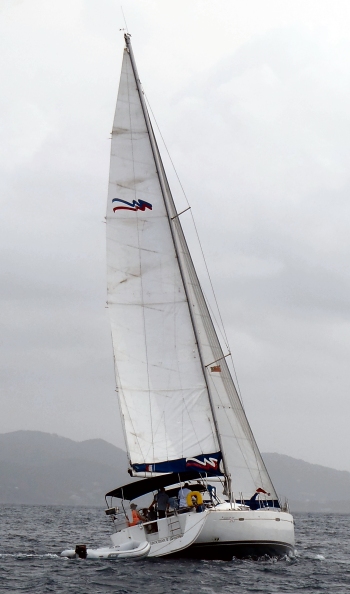 Sailing in the British Virgin Islands
Caving by Lantern Light in South Dakota
The Troop 97 Program of Adventure
Centers on adventure for the full Scout age-range (11-18)
Special adventures for senior scouts
Active, ambitious outdoor program for all Scouts
Scouts learn leadership by leading, not by watching
Outdoor program and advancement are tools to teach Scouting
2021 Summer Camp Summary
Peaceful Valley Scout Ranch in the Colorado Black Forest
6 days of swimming, sailing, pioneering, nature, rifle & shotgun, and many other activities
40 Scouts (33 boys & 7 girls) and 8 adults (4 men & 4 women) attended
[In 2022 we plan to ride a charter bus to a Scout camp in New Mexico, including a visit to the Manhattan Project museum along the way.
2021 Annual High Adventure "Trek" Summary
6 Scouts & 7 adults paddled 97 miles of Utah's Green River, concluding with a jet boat return to the starting point.
Value of Parent Involvement
Why do we strongly encourage parental involvement? Because our experience tells us that Scouts with involved parents are more likely to be successful in Scouting and in life.
Do we kick out Scouts whose parents cannot be involved or choose not to be involved? No, of course not (they need Scouting all the more). And we rejoice when Scouting helps them along. But it is also disheartening to see unrealized potential that only a parent's loving involvement can bring out.
Our experiences with over 600 Troop 97 Scouts since 1978 shows a Scout will accomplish the following on average:
If one parent is a uniformed leader or active committee member, the Scout will:
camp 59 nights
stay in 4.7 years
go to 3.5 week-long summer camps
go on 1.6 challenging one- or two-week High Adventures
43% of such Scouts will earn the Eagle Scout award
If his parents are less involved, the Scout will:
camp 31 nights
stay in 3.2 years
go to 2.2 week-long summer camps
go on 0.6 High Adventures
17% of such Scouts will earn the Eagle Scout award
"Why I Like Troop 97" (a brief story written by a 12-year-old Scout; PDF)
---
Last Revision to This Page: 16 August 2021
Copyright © 1996-2021 by Troop 97 BSA